I just did a repair of a crocheted afghan that this woman's MIL made for her daughter. Well, this daughter has kids and the family loves this afghan and you can tell that it is well loved and used.
This woman thinks that her daughter should have never used it and put it away just like her siblings did when their grandmother made them all an afghan. This woman told me that she thinks that these hand made blankets should not ever be used.
So, I made this poll because I am curious what people think about this:
If you gave/recieved a crochet afghan as a gift,...
Would you use it or expect the reciepiant to use it
Would you put it away to never be used and think of it as an untouchable heirloom or expect the reciepiant to do the same
Here is the damage: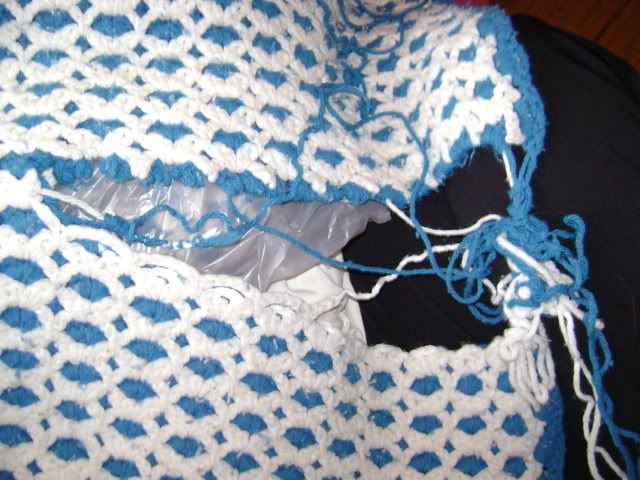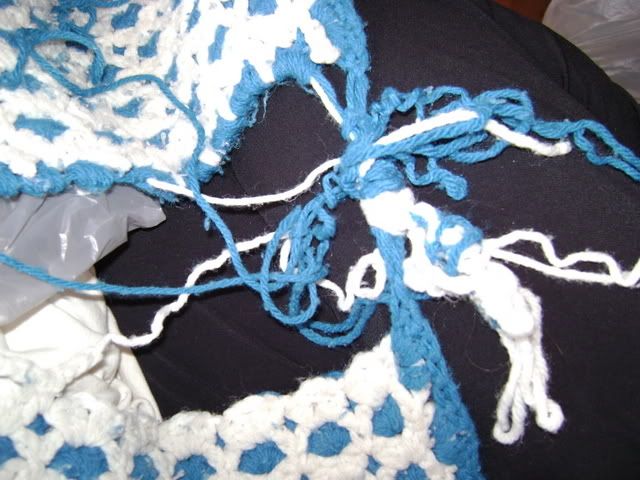 Here is my repair job: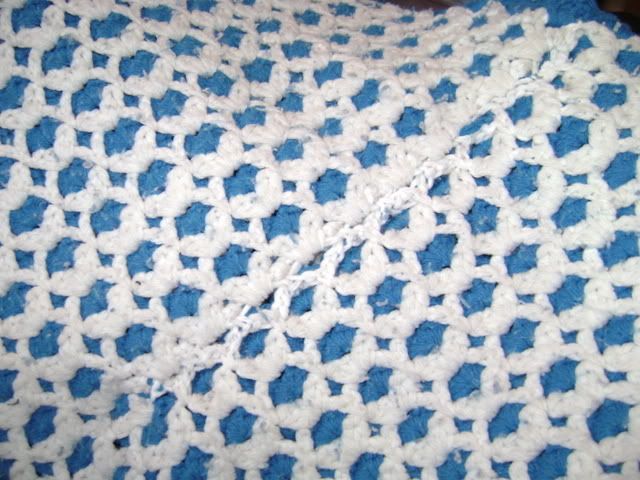 On the repair, I didn't use any new yarn, all of the yarn used was still attached to the afghan, after I un-knotted it lol
It's a good thing that I am very good at untying knots *grin*
Ok, This came up in my mind because of what one of my clients said to me this past weekend.
Current Mood:

curious